iOS 14 Features Digital Car Keys, Rolling Out to BMW Customers Next Month and More Cars Nex...
iOS 14 Features Digital Car Keys, Rolling Out to BMW Customers Next Month and More Cars Next Year
byJoe Rossignol
Apple today announced that iOS 14 features support for digital car keys that are stored in the Wallet app and can be shared with others through the Messages app. The feature will first roll out to BMW customers starting next month, with support for the 2021 BMW 5 series, and Apple hopes to expand the feature to other automakers next year.
Related Roundups:WWDC 2020, iOS 14
[ 0 comments ]
Top Stories
First Arm-Based Macs to Be 13-Inch MacBook Pro and Redesigned iMac, Launches Coming in Late 2020 or Early 2021
Sunday June 21, 2020 9:18 am PDT byJuli Clover
Apple plans to introduce its Arm-based custom designed chips for Macs at WWDC, Apple analyst Ming-Chi Kuo said in a note to investors today, agreeing with an earlier report from Bloomberg. Kuo says that the first Mac models to adopt Arm-based chips will be the 13.3-inch MacBook Pro and an iMac with a redesigned form factor, with Apple planning to launch the new models in the in fourth...
Read Full Article •362 comments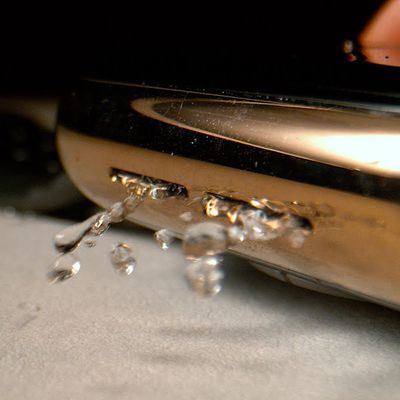 See How the Apple Watch Ejects Water in Slow Motion
Thursday June 18, 2020 4:11 pm PDT byJuli Clover
The Apple Watch, which can be worn while swimming and doing other water-based activities, has a neat feature that's designed to use the speakers to eject water, protecting the internal components. The Slow Mo Guys, known for science and technology-related videos that take advantage of slow-motion cameras, today took a look at how the Apple Watch water ejecting feature works, featuring it up...
Read Full Article •66 comments
Apple Again Closing Some Stores in Florida, Arizona, North Carolina and South Carolina Due to Coronavirus Spikes
Friday June 19, 2020 9:28 am PDT byJuli Clover
As coronavirus outbreaks spike in some areas of the United States, Apple is planning to close retail stores located in Florida, Arizona, North Carolina, and South Carolina, according to Bloomberg. Apple began reopening stores in the United States in May, and as of this week, 154 of the company's 271 stores had been reopened. Coronavirus cases are climbing in some places in the U.S., however, ...
Read Full Article •370 comments
Multiple Leaks Suggest No New Hardware at WWDC
Sunday June 21, 2020 10:46 am PDT byHartley Charlton
Apple has scrapped plans to reveal any new hardware at WWDC tomorrow, according to leakers Jon Prosser and Max Weinbach who shared the information on Twitter. While WWDC is usually a software-driven event, until now leaks had strongly suggested the announcement of new hardware, particularly a redesigned iMac with iPad Pro design language. Other rumored hardware announcements were AirTags,...
Read Full Article •254 comments
iPhone 12 Dummy Unit Images Feature iPad Pro-Style Design
Sunday June 21, 2020 9:13 am PDT byHartley Charlton
Leaker Sonny Dickson has today shared several images depicting what he claims are dummy units of Apple's upcoming iPhone 12 lineup. Images of iPhone dummy units usually appear every year, just a few months ahead of Apple's usual September-October launch timeframe. They are usually based on CAD schematics sourced from the Chinese supply chain, much like the molds leaked last week. Such...
Read Full Article •78 comments
Phil Schiller: Apple Will Not Change Decision on 'Hey' Email App, No App Store Rule Updates Imminent
Thursday June 18, 2020 2:29 pm PDT byJuli Clover
Apple is not planning to change its App Store rules to accommodate the "Hey" email app that's at the center of a major discussion about Apple's App Store fees and rules, Apple marketing chief Phil Schiller told TechCrunch this afternoon. Schiller says that there are "many things" that Hey's developers could do to make the app work within the existing App Store rules, and Apple would "love...
Read Full Article •525 comments
Top Stories: What to Expect at WWDC, Back to School Promotion, 16" MacBook Pro Gets Faster Graphics Option
Saturday June 20, 2020 6:00 am PDT byMacRumors Staff
This week was mostly about Apple gearing up for WWDC, but aside from the expected preparations like updating its apps and websites to stream the keynote and other sessions and beefing up other areas to support the first all-digital WWDC, Apple also cleared the decks a bit with a few launches including a new high-end graphics option for the 16-inch MacBook Pro, SSD kits for the Mac Pro, and the...
Read Full Article •43 comments
Bloomberg: Apple's AR/VR Gaming Headset Plans Altered By Internal Divisions
Friday June 19, 2020 3:41 am PDT byTim Hardwick
Bloomberg's Mark Gurman this morning filed a story detailing the internal divisions at Apple that led it to change the course of its AR and VR headset development. Specifically, the report covers disagreements between former Apple design chief Jony Ive and Mike Rockwell, the executive heading up Apple's secretive 1,000-strong group devoted to VR and AR, regarding fundamental aspects of the...
Read Full Article •157 comments
Disney+ No Longer Offering Free Trials Ahead of 'Hamilton' Premiere
Saturday June 20, 2020 2:50 am PDT byTim Hardwick
Disney+ is no longer offering seven-day free trials of the streaming service to new subscribers, reports French news site Numerama. A Disney spokesperson suggested the ending of the free trial formed part of an initial investigation into different offers and promotions to best expand the service's user base. "We continue to test and evaluate different marketing, offers and promotions to...
Read Full Article •102 comments
Leaker: 'iPhone 12' to Feature Same Notch Size, LiDAR Limited to 6.7-inch Model
Thursday June 18, 2020 2:44 am PDT byTim Hardwick
YouTube channel creator EverythingApplePro caused a minor Twitter storm this morning by claiming a CAD image of the so-called "iPhone 12" suggests some rumors floated by leakers about Apple's upcoming lineup are off base. iPhone 12 design will likely not be what we thought. Recent iPhone 12 CADs paint a completely different picture. Did Apple pull a fast one on the leak community? pic.twitter.c ...
Read Full Article •121 comments
分享到: